EH Smith are a builders merchants based in the Midlands who's continued success has led them to open new branches further afield.
We were originally called in to help with a signage update at the Sutton Coldfield branch which involved the manufacture and installation of acrylic logo / sign panels along with ACM directional traffic signs.
Since the initial job we are now involved with the internal branding and advertising within the branches.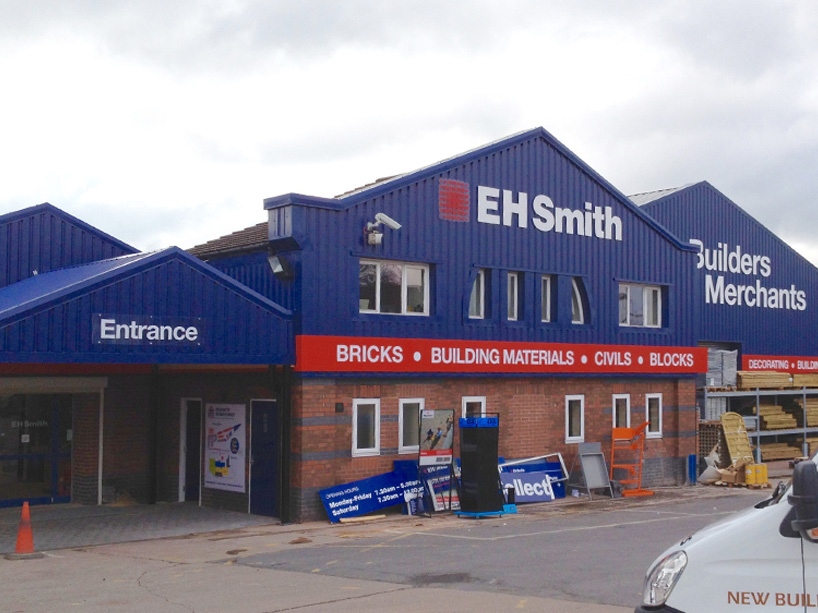 EH Smith flatcut acrylic letters and fascia signage at Shirley